Our proven process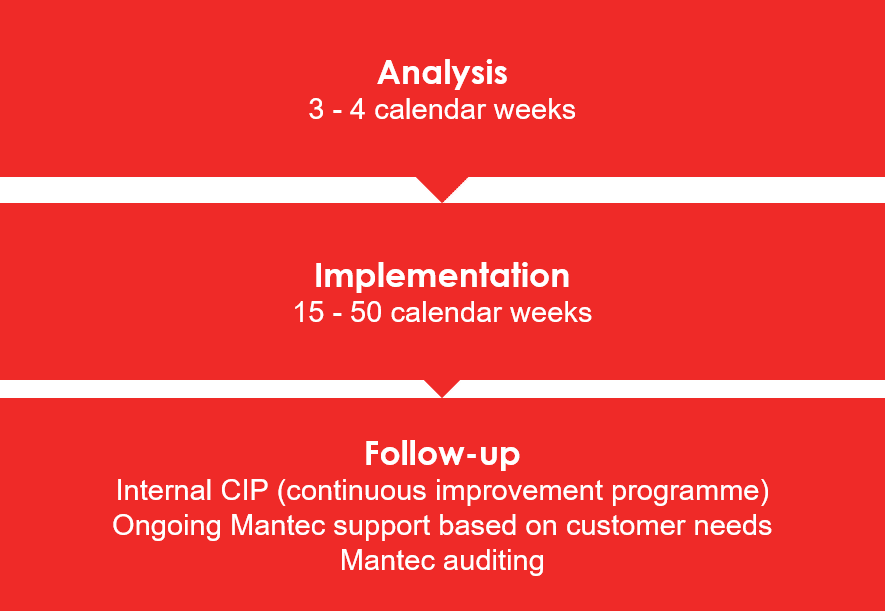 The Mantec process consists of three different parts: Analysis, implementation and follow-up.Analysis is the diagnostic part of the process, where improvement potential is estimated. After the analysis the implementation phase is about achieving measurable results. The third and the final phase is follow-up with the purpose of maintaining the achieved improvement.
Holistic assessment approach
The holistic assessment approach by Mantec consists of three parts: 1. The value creation process 2. Performance management system 3. Improving management skills. All these three parts set the foundation for a continuous improvement culture, which continuous change is all about.